Protector Plan for Events
Private Event Insurance – From Birthday Parties to Weddings
Planning an event for yourself or a loved one is something very special. We are committed to help you protect your financial investments to make sure that your private event is everything you want it to be.
Products & Services
Private event insurance is available for retirement, birthday, engagement, divorce, anniversary, etc. You have options to add liability coverage & host liquor liability insurance.
Protector Plan® for Events is underwritten by an "A+" rated insurance company.
Wedding Insurance
For piece of mind on your or your loved ones' wedding day, you can insure the wedding. Customized for your needs, our Wedding Protector Plan from Travelers may be available for your financial losses or expenses if you're forced to postpone or cancel your wedding.
Buy Online
Our web application employs security protections, so you can feel comfortable purchasing Private Event Insurance online. In most cases you will receive your policy via email in minutes!
Protector Plan® for Events announced the launch of its newly designed brand and website at www.protectmyevents.com. Protector Plan for...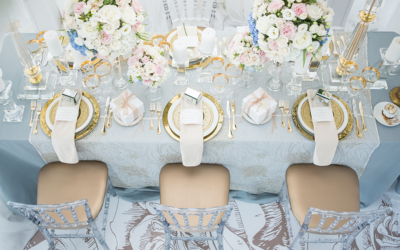 Host an Elegant Bridal Shower with these Party Ideas Less than three months before saying "I do," there's another important event to...
New Years Eve is a time when everyone is getting dressed up in their finest and adding sparkle to anything and everything. It's a time of fresh starts and new…